3 Reasons Why You Should Switch to a Green Commercial Cleaner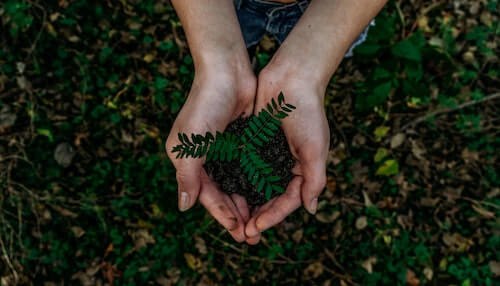 When Green Cleaning comes up, you may think about "hocus pocus", and to be honest when Green Cleaning was first talked about, you would have been right.
In-Tec Commercial Cleaning has been around long enough to remember when Green Cleaning was first getting traction. Around 15 years ago, the citrus-based or other formulations, that were around, did work; however, they just did not work efficiently in the commercial cleaning industry.
Like all things, improvements in technology and the Green Cleaning systems of today work well and deliver the cleaning standard we all deserve and desire. Of course, technology is only part of the story; the cleaners need the training to use them, especially as some cleaning techniques change.
1. Your Team's Safety
Of course, there are the obvious things like what is in traditional chemicals, and we could list the full effects of things like ammonia, bleach, certain acids, however, we all know these are bad for our health.
The question you should ask is:
If you or your staff have allergies, headaches, or bouts of coughing, might it not be the dust in your office, but because of the cleaning products used?
A real-world example is something that In-Tec Commercial Cleaning experienced firsthand. We introduced a client to a system that is the ultimate in green cleaning, chemical-free. The system introduced, Tersano, not only resulted in 100% chemical reduction in the daily cleaning, but it also had a profound effect on at least one Virgin team member.
We learned that one of the team members at the site suffered allergic reactions when traditional chemicals were in use, however, once the chemical-free system was introduced the team member noticed that reactions like sneezing etc. just stopped. Incredibly, the team member was also unaware of the new cleaning system.
2. Protect the Environment
We all know that products like bleach or acid-based chemicals are bad for humans and the environment.
A Green Cleaning system is an excellent step towards limiting risk and looking after all involved. Whilst you can refer to several standards, such as Green Seal used in the USA and Canada, the certification most used in Australia is GECA (Good Environmental Choice Australia).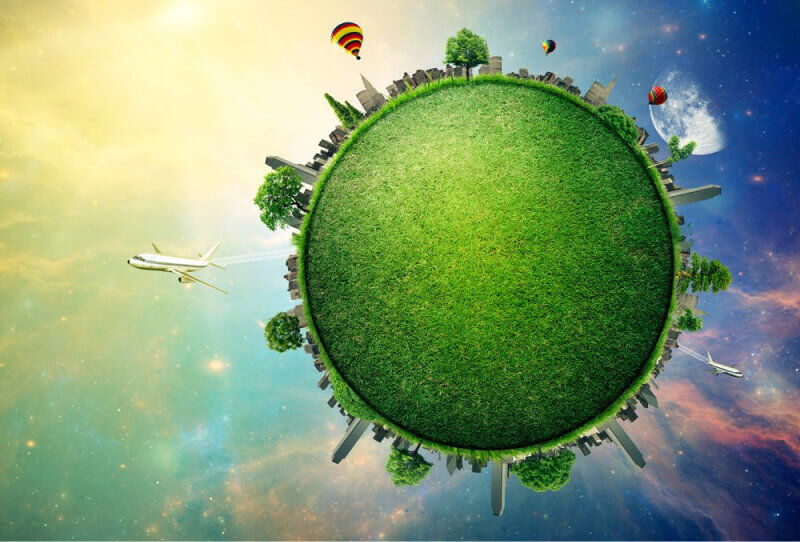 Something not considered during regular cleaning is "atomisation". What we mean is, for example, when a glass cleaning chemical is sprayed on a glass door or mirror, some of the chemicals are atomised into the atmosphere, affecting the air quality. As you can imagine, this creates air pollution.
As air quality in a commercial environment is gaining conversation, any step to improve the air quality is a good step. Let's not forget that the air in your office is the air you are breathing every day and the risk of breathing in the atomisation is something to be avoided.
We can let you know that In-Tec Commercial Cleaning Brisbane implemented a policy change in 2018. We now require all chemicals to have the GECA approval. Whilst GECA approval is not the "be all and end all", it is a good starting point. The different systems used can relate to the site, and the capability of the set up that can be achieved, however, as stated, GECA should be the absolute minimum standard expected and used.
3. The Safety of Our Cleaners
The In-Tec team are well aware of the dangers of using and breathing in the vapours when cleaners use traditional chemicals.
Some real-world examples:
The first comes from one of our team members:
This team member has been a cleaner for many years and had always had a rash. Although the cleaner suspected the rash was caused by constant use of cleaning chemicals, it was never easily proven. When this cleaner began working at a site that switched to a Green Cleaning System, Tersano, the rash disappeared. Like the Virgin team member above, this was an unexpected but great outcome.
The second comes rom In-Tec managing director, Paul Schokker:
Over the years, Paul used chemicals that would now be classified as a major HSE risk. Unfortunately, some of these have had side effects, most notably, the skin on his hands. If he comes into contact with some chemicals, Paul has a reaction that causes the skin on his hands to peel. Whilst this is not a major health issue, it is a side effect that can be uncomfortable, and to be honest, in today's world can and should be avoided.
Our cleaning team's safety is paramount to us, and that is why, as stated above the minimum standard for all chemicals or solution is GECA. Of course, the better we can be, the better the cleaner's wellbeing. It also ensures your team's health and improves the site overall.
If you would like to know more, reach out to the In-Tec Commercial Cleaning team and we can start a conversation.