How In-Tec is Helping You Create Safer Workspaces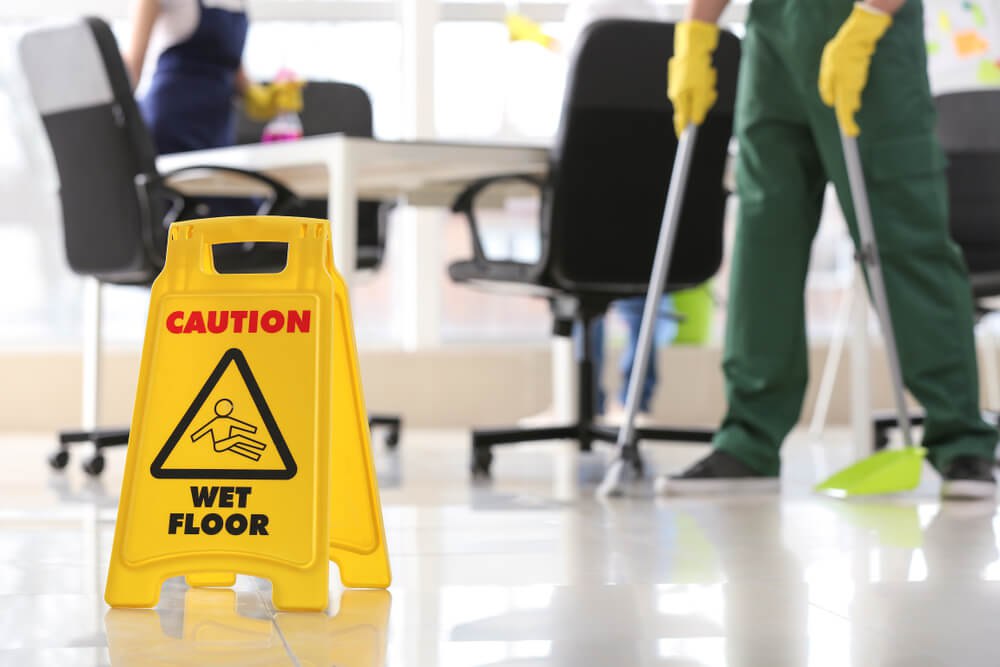 Many businesses have begun the process of planning a return to their offices and work sites. Although we are not able to predict how long the effects of coronavirus will be for workplaces and offices, it is likely the effects will be long-lasting for many businesses.
Check out our post on Safe Work Australia's guidelines on Cleaning and Disinfecting
As you plan your workplace safety and hygiene standards, there will be plenty of information and misinformation floating around about COVID-19. As experts in commercial cleaning, we want to provide you with some insight and advice on how to best plan your return to a safer workplace.
There is no permanent site treatment for Covid-19
There is no treatment that will ensure a site can be protected from an outbreak of COVID-19 on either a permanent or semi-permanent basis. There are some companies peddling this type of treatment and we urge all of our clients to ignore this type of representation. The best way to protect a site is to ensure it is cleaned on a frequent basis by well-equipped and trained cleaners.
Look out for Dwell Time in Disinfectants
There are several disinfectants that have approval for COVID-19 but unfortunately, the complete facts are not being made obvious. The main thing to look for is what is referred to as 'dwell time' or 'kill time'. Dwell time is the time period that the treated surface needs to be kept wet for. One of our major chemical suppliers notified us of a chemical that has been approved for COVID-19 disinfection. However, the dwell time required is 10 minutes. In the commercial cleaning world, this is not practical as keeping surfaces wet for this time would cause significant health, safety, and environment (HSE) risks as well as add to the cost of the cleaning service as more labour would be needed.
Hand sanitiser dispensers are not built for alcohol-based solutions
There are more hand sanitizers coming to the market every day. Most will do the job, but none of them are the perfect solution. At the moment, the only dispensers available for hand sanitiser are bulk filled and also are not specifically made for an alcohol hand sanitiser. These dispensers may fail over time as the internal components are not at the standard to be able to dispense an alcohol-based sanitiser. We are currently looking into solutions that will be made available in the near future.
Learn more about our story of providing exceptional cleaning services for over 20 years.
On-going Disinfection Service
A number of our clients have engaged us to perform a disinfection service as an extra step that is working well and protecting the sites as much as possible. We use a COVID-19 approved disinfectant with a dwell time or kill time of less than 60 seconds. It is sustainable, environmentally responsible, and does what is required.
Upgraded Cleaning Systems
We are keeping abreast of the latest changes in cleaning technologies and methods. There have been some exciting changes made in systems that we were using already and new systems that have been introduced due to COVID-19. The larger systems are best suited to larger sites that are cleaned on a more frequent basis, however, some of the technology is able to be adapted to smaller sites. We are currently working on the final stages of these changes.
These are the ways In-Tec Commercial Cleaning is helping you create safer workplace environments.
Download our short ebook on How Often Should Your Workplaces Be Clean