What Is Body Corporate/Apartment Common Area Cleaning?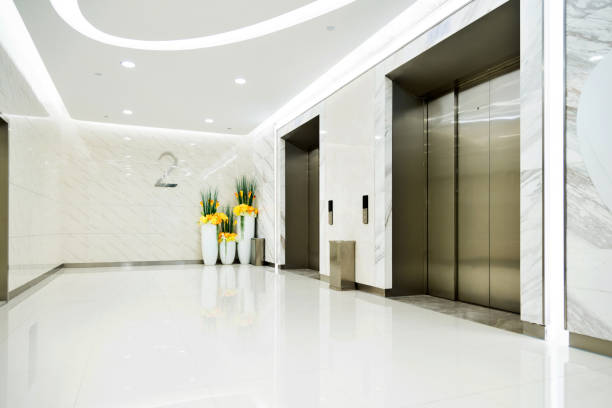 In a residential body corporate complex, the common areas say a lot about the type of people who live there, how they treat their home, and whether they value having a clean home.

The common areas in an apartment complex tend to be the first part of your house that your guests and visitors see.
Imagine if you were to enter a dirty apartment complex. How would you feel? Disgusted? Shocked? Or, maybe both? Well, your guests would probably feel the same emotions.

Take a look at your common areas. Are they dirty? Dusty? Are there marks/stains all over the floor and walls?
If the common areas are the first thing your guests see when they visit you, wouldn't you want it to be clean and inviting? After all, clean communal areas give your guests an idea of what's to come…as in, how clean the inside of your home will be.

So, you've realised that you need a commercial cleaning service for your body corporate areas. But what is actually involved in body corporate cleaning? What parts of apartment common areas will a cleaner clean?
During our initial meetings with clients, we answer plenty of questions regarding what body corporate cleaning is and what tasks our cleaners perform. We understand that you may have the same questions so, in this article, we're going to explain exactly what's involved.
What is body corporate cleaning and what spaces are cleaned?
Body corporate cleaning, or what we also call apartment common area cleaning, is ensuring the entire unit block is kept presentable, neat, and tidy for occupants and visitors.
Typically, commercial cleaners will cover a range of spaces that include, but are not limited to:
Building entrances/exits
Stairs
Lifts
Foyers/lobbies
Shared amenities
Carparks
Gyms
Pool areas
You may notice that body corporate cleaning incorporates the same spaces as common area cleaning (link article). And yes, this is correct. However, there are some key differences between the two which we explain below. To give you two little hints – body corporate involves homeowners rather than employees, and has two extra areas/spaces that you won't find in workplace buildings.
What are the main tasks a cleaner should do in apartment common areas?
So, how do good commercial cleaners clean all these areas? Is there a process that must be followed?

At In-Tec, every cleaner we employ for apartment common areas uses a 6 step cleaning process. They are:
Empty the bins – on each level
Wipe down surfaces – walls for fingerprints, entrance/exit doors, handrails, stairwells, lift button and controllers, outside of letterboxes
Vacuum – all floors on each level
Mop – all floors on each level
A final check
🔍 Related Resource:
Are you after a more detailed breakdown of the 6-step process and what each task involves?

If you haven't already, I highly recommend reading our article on Common Area Cleaning – Tasks and Processes Involved.
But I thought workplace common area cleaning was different from body corporate cleaning?

Ah, I can see that you've remembered that I mentioned they were different. And yes they most certainly are. However, they do actually follow the same 6-step cleaning process. So, if you want an in-depth description of what we clean and how we clean it, that's a great article to read!
How does body corporate cleaning differ from workplace common area cleaning?
There are certainly some similarities that are easy to recognise between body corporate cleaning and common area cleaning as we've mentioned throughout the blog.
But what about the differences?

Where apartment blocks differ from workplaces, is now you're cleaning up after residents in their own homes. The level of dirt or debris in the complex depends on who lives in the building. For instance, a unit block that has a majority of renters tends to be dirtier than a unit block that has a majority of owners. Why?
It is a shame but experience has shown that renters tend to care less about how the common areas look compared to owner-occupiers. This can mean they take longer to clean due to the high amount of dirt and dust buildup.

The second difference is that apartment common areas generally don't have a lot of shared amenities, if any at all. If they do have amenities, they're usually located on the ground floor for visitors and residents. Whereas office common areas tend to have multiple sets of amenities on all floors.
The last major difference that distinguishes the two from one another is the fact that body corporate cleaning usually involves gyms and pool areas.

What do commercial cleaners do in these areas?
In the gym, our team of professional cleaners complete the following tasks:
Empty all bins
Vacuum and mop the floors
Wipe clean marked/dirty walls
Wipe clean the main door and handle
Wipe clean glass mirrors
Dust windowsills and skirting boards
You may be wondering, "do you clean the gym equipment?"
To put it simply, the standard practice is, no, we don't wipe the equipment down. However, if this is something you're after, we'd be happy to add this to your scope of works (at an extra cost to the client).

Let's dive into the next area.
Within pool areas, we complete the following tasks:
Empty all bins
Wipe clean the fence (typically glass)
Mop the tiles around the pool
Make sure the area is tidy
What about cleaning the toilets in these areas? Usually they have a set of shared amenities?

Yes, we clean all amenities within the complex. So, if there are toilets in the pool area or gym, we make sure they're kept clean and tidy. However, as gym and pool amenities don't get used too much, the cleaning is nowhere near as intense as cleaning let's say, the lobby amenities. If a tenant of the apartment complex uses the pool or gym, they would, more often than not, go home and use their own shower/toilet.

Why would you use the common area toilets when you can easily access your own? I know I would use my own!
Can you see the difference now between workplace common area cleaning and body corporate cleaning?
What does quality apartment common area cleaning achieve?
In a few simple points, there are 2 main goals that quality body corporate cleaning achieves:
Actively improves the hygiene of your building – keeping your all who come through the complex happy
Ensures your apartment complex is clean, not just looking clean – keeping all who visits the site healthy
Why do I need body corporate cleaning?
When walking into an apartment complex, the common areas are the first thing you and your guests see and walk through. You'd rather have a positive first impression rather than a bad one, right?

Having clean body corporate areas is important, not only for your guests but also for yourself. After all, it is part of your home!

A good commercial cleaning service will make sure your apartment common areas are left clean, not just looking and feeling clean. At In-Tec, we provide tailor-made body corporate cleaning services to suit your building's requirements.
Feel free to download our printable checklist that includes all the tasks your commercial cleaner should be doing in all areas of your body corporate complex!

If you think we may be the right fit for you, please don't hesitate to schedule a call with Paul or Caitlin. They'll take the time to answer any questions you may have and make recommendations suited to your needs. We're here to help.