What does commercial office cleaning include? [task list + definition]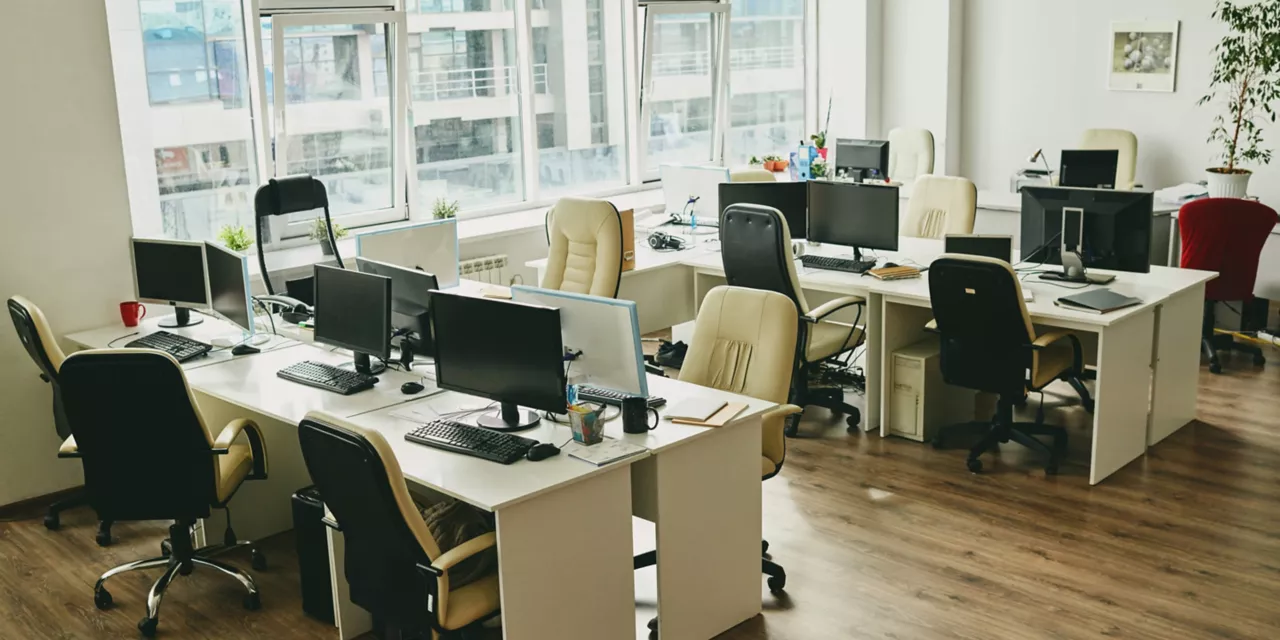 Imagine this.
You're sitting in your office, working back late one night to finish some things off, and then the cleaning team turns up.
You know that they come in after-hours once the majority of the office has left for the day, but you've never actually worked back this late to have ever seen them. You remember that the office has been quite messy and dirty recently so you're hoping that they'll be able to clean it all up.
As you're watching them begin to clean, you start to wonder what tasks are involved in office cleaning and whether those tasks will be able to clean up your messy office. These questions have been sitting in your mind for ages and now you might actually get some answers.
What areas do they actually clean?

How do they clean an office and is there a particular process they follow?

How can I be sure they're actually making the site as clean as it should be and not just making it look clean?
At In-Tec, we often answer plenty of our client's questions regarding what office cleaning is and what tasks a cleaner should be performing, especially during the initial meetings. This article will explain what processes are involved in office cleaning so you'll know the exact tasks your cleaner will perform every time when they arrive to clean your office.
What areas/rooms are cleaned in an office?
You may be wondering, "what parts of my office will the cleaners actually clean?"
A good commercial cleaning service will, or at least should, provide extraordinary levels of service that deliver a comprehensive range of services for every type of office environment.
Typically, commercial cleaners cover a range of areas that include but are not limited to:
Open plan office areas
Management offices
Boardrooms
Meeting rooms
Work/desk areas
Receptions
Stairways
Lifts
Windows and glass.
But what about kitchens, amenities, and staff breakout rooms? How come they aren't included in office cleaning? Will these areas in my office complex still be cleaned?
To answer your question simply, yes these areas will be cleaned in your office. However, we see every part of a site as a separate area that has completely different cleaning techniques. Which is why we have covered off on kitchens, amenities etc. in other articles - we are able to go in-depth about how we clean them, and what tasks are included.
What are the 5 main tasks a commercial cleaner should do in an office?
There are 5 main tasks that are completed when we clean every office. These include:
1. Emptying bins
The first task our cleaners take care of is emptying all the bins in the office. Whilst the cleaner does this task, they are also doing two other things.
They are picking up any other rubbish they see on the ground or on desks and are also taking mental notes of other tasks they may need to address during the clean such as coffee spills or smudges on glass.
At In-Tec, we change bin liners if they are dirty or seem to be showing old age. We don't tend to change bin liners every clean due to sustainability reasons (we all need to be conscious of using plastic, especially if it's not needed).
2. Wiping down desks and surfaces (with GECA approved and chemical-free solutions)
Once the cleaner has finished emptying all the bins, they will then move onto wiping down all desks and surfaces with the appropriate cloth/s (always a green microfibre cloth).
The number one thing our cleaners do not do when wiping down a work desk is move things around. This means paperwork, books, etc., will stay in place.
You may wonder why? To be honest we are all creatures of habit and most of us have things in the place that makes sense to ourselves. We have found that moving things can just be annoying to your team.
If you would like to request for work desks to be thoroughly cleaned, all we ask is that everything on the table is stacked to one side. We will then move that pile, clean underneath it, and put it back.
Generally, we dust computer screens but never clean them. This is due to the nature of LED and OLED – incorrect cleaning can easily damage the screens.
Generally, we wipe telephones, but we never pick up the handset. Just as it's possible to accidentally call someone from our own phones, the same can be said for office phones. We wouldn't want to make an accidental call. However, if you would like the phones cleaned, this can be requested.
3. Vacuuming (with Pacvac's HEPA 4-stage filtration system – eliminating 99.95% of dust and allergens)
Vacuuming can be looked at in two different ways depending on the size of a site.
Firstly, in a very large office, our cleaners spot vacuum. This entails vacuuming areas of the office that are visibly dirty. These typically high traffic areas are cleaned during every visit, whereas detailed vacuuming of low-traffic areas are conducted on a schedule that is included in the scope of works. You can picture that the whole office gets a good vacuum once a week or as often as needed.
In a small office (around 100 to 300 sqm), vacuuming processes are done a little differently. We are more than likely going to detail vacuum the entire office during every clean. This is due to the nature of the site being small – foot traffic is more concentrated which means the space requires more attention.
Whilst vacuuming, our cleaners will usually have a pre-moistened cloth in their hand just in case they see any other smudges or marks they may have missed.
4. Mopping (with quality microfibre covers and/or an i-mop)
The last major task a cleaner performs is mopping the floor.
Did you know that there is only one way to mop a floor?
At In-Tec, our cleaners mop a floor edge to edge, corner to corner. We also make sure that our cleaners have a sufficient amount of quality microfibre flat mop cloth covers so that they can be changed when need be.
The other option is to use an i-mop to scrub the main floor area and then use a flat mop to mop the edges.
5. A final check
The last thing our cleaners do before they finish cleaning your office is a final check. They are on one last patrol (usually with a moistened cloth in hand) to make sure they've cleaned everything and that all doors are locked.
In specific office areas such as meeting rooms and board rooms, our team of cleaners have been trained to dress the rooms after they have been cleaned.
What exactly does dressing a room mean?
This involves pushing all the desk chairs in and generally making the area look tidy and organised. We do this so that your team knows areas have been cleaned and is ready for use the next morning.
These sorts of little things that our cleaners do during the final check of the site can end up being extremely valuable for our clients. Imagine a meeting first thing in the morning and your team knows that the boardroom will be ready to go - no need to rush in there first to check.
Why should commercial cleaners follow a specific process?
So, you may be wondering, why can't the cleaners just multitask? Surely it'd get things done quicker than following a step-by-step process.
Well, in our experience, multitasking just doesn't work.
A cleaner simply can't empty bins and wipe down a desk at the same time. They can't mop and empty the bins all at once.
Our team of professional cleaners have been trained to do one task at a time properly, and then move onto the next. It's a step-by-step process that is efficient yet effective. Following this process means nothing gets missed – every task is completed.
Just like you, we want our cleaners to work productively. By following a specific process, our cleaners are not changing tools as often.
What do you mean by this?
Well, imagine you see a cleaner vacuuming and also emptying bins. While they're vacuuming, they come across a bin that needs emptying, so, they have to put the vacuum down, empty the bin, and then grab the vacuum again.
They've had to keep changing their tools/equipment again and again. This just doesn't seem productive, does it?
What are some of the little things a commercial cleaner should be doing?
At In-Tec Commercial Cleaning, we believe that when it comes to office cleaning, it's all about the finer details. This means cleaning specific areas that you may not think need cleaning, but are actually harbouring a considerable amount of dust and germs. This includes:
Bottom of chairs (the star's as we call it)
Wiping tops of filing cabinets and cupboards
Change bin liners if they are dirty or showing old age
Dusting windowsills
Vacuuming edges and corners
High dusting – tops of doorframes
Vacuuming air-conditioning vents (if requested)
Desks that have modesty panels are dusted and wiped down
Our team of professional cleaners also perform other little things around your office that a lot of cleaning companies don't do – we can collect plates and cups, and we can stack and unstack dishwashers (however these types of tasks are at your request). At times, these little things end up being really important and worthwhile for our client's teams.
We work with the belief that as long as the little things are taken care of, the big things will take care of themselves – this is what makes us different from any other commercial cleaning company.
Feel free to download our printable checklist that includes all the tasks your commercial cleaner should be doing in your workplace office areas!
What does quality commercial office cleaning achieve?
In a few simple points, there are 2 main goals that quality office cleaning achieves:
Actively improves the hygiene of your workplace - keeping your team productive and happy
Ensures your site is clean, not just looking clean - keeping all who visits the site healthy
How can I tell my cleaner is cleaning my office correctly?
In the end, office cleaning isn't as simple as it may seem.
Yes, we know that cleaners vacuum, mop, and wipe stuff down, but there's actually more to it than this. The tasks our cleaners perform when they arrive at your site are completed in a step-by-step process that is both efficient and effective.
And don't forget the little tasks that are extremely important – you know, those areas of the office you wouldn't think need cleaning, but actually do.
And of course, good cleaning only happens when cleaners are trained, paid correctly, and supported.
At In-Tec, we tailor our professional office cleaning services to suit your specific requirements. We make sure your site is left clean, not just looking and feeling clean.
If you would like to have a chat with us, schedule a call with Paul, one of the founders of In-Tec. We're here to help.